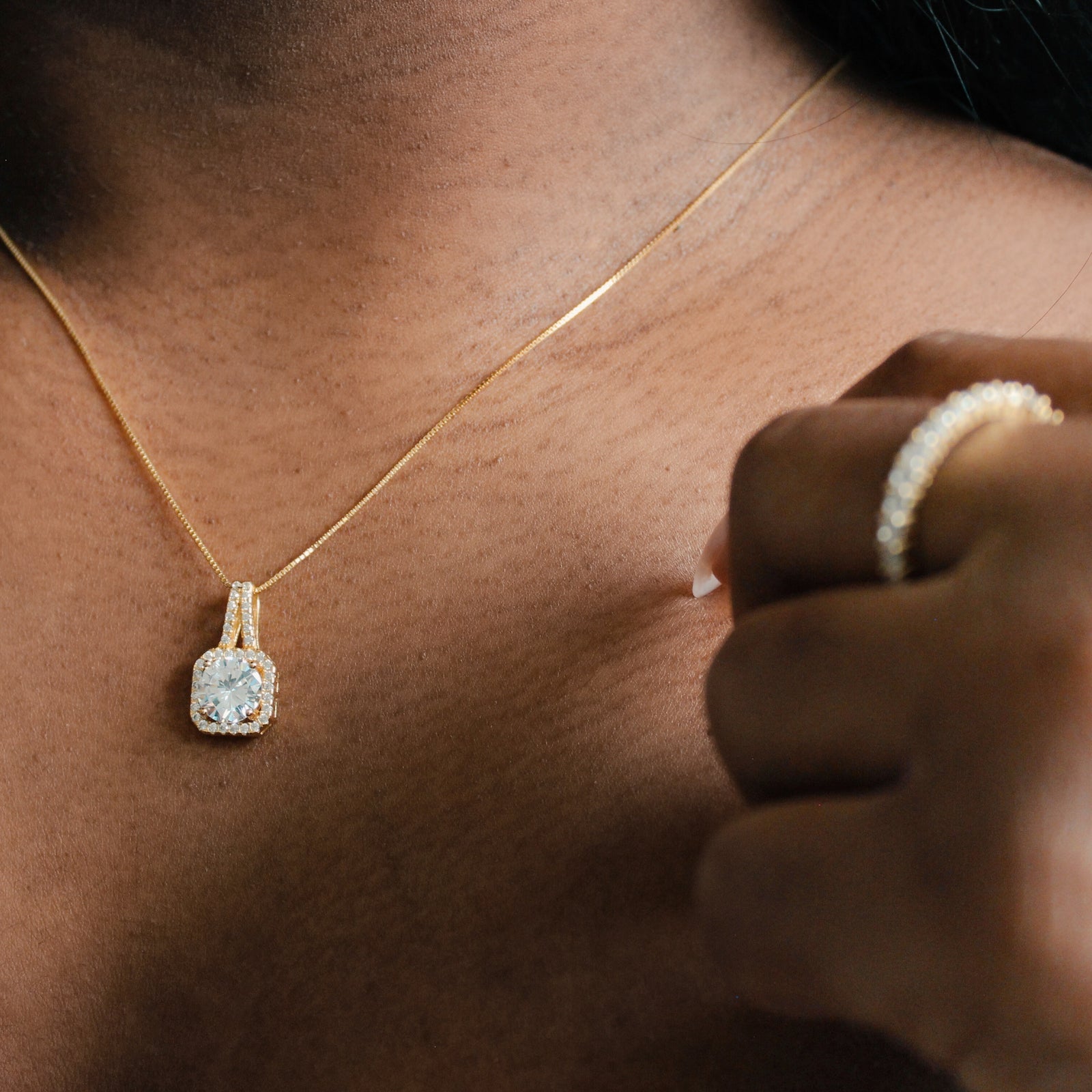 Jewelry is often viewed as accessories to wear for special occasions. However, with fine jewelry getting more affordable and popular, jewelry is becoming more of an every day thing.
For most people wearing jewelry is just about accessorizing an outfit, however there are more reasons why you should wear them.
It's a way to express yourself
Just like with clothes, jewelry can help you express your style and personality. Some women, usually with minimalist approach to life, may prefer subtle jewelry. Women with a more extrovert and bubbly personality may like to go bold with big diamonds and bright colors.
It's an essential accessory for every outfit
The right piece of jewelry can bring attention to specific areas of your body. For instance, if you want to highlight your face rather than your chest, wear large earrings and a small necklace.

It can elevate your outfit
The things you can do with jewelry... You can turn a basic little black dress into an  glamorous party outfit just by adding some (faux) diamonds. Or turn a casual outfit into a stylish and expensive look, giving some 'rich girl' vibes.
Jewelry can also elevate your look for specific occasions. An outfit to work for instance. A beautiful bracelet or necklace can add a touch of professionalism to your look.
It makes you feel good and confident
Wearing beautiful jewelry does not only elevate your look, it also brings confidence and increases your self-esteem. The jewelry and confidence go hand in hand to make you look even more beautiful. It ultimately plays a big role in making a woman feel good about herself, which is why it's so valuable to many women.
It can be a good investment
Jewelry made of precious materials such as gold and diamonds can be a good investments if kept in good condition. Both diamonds and gold have been sought-after for centuries and are always in high demand regardless of any economic fluctuations. The high demand for these materials ensure that jewelry holds its value and will always be easy to me reused for other jewelry or to liquidate when needed.
However, jewelry is more like fine art than a real estate investments. In the long run, there is good money to be made.
What does jewelry mean to you?
---