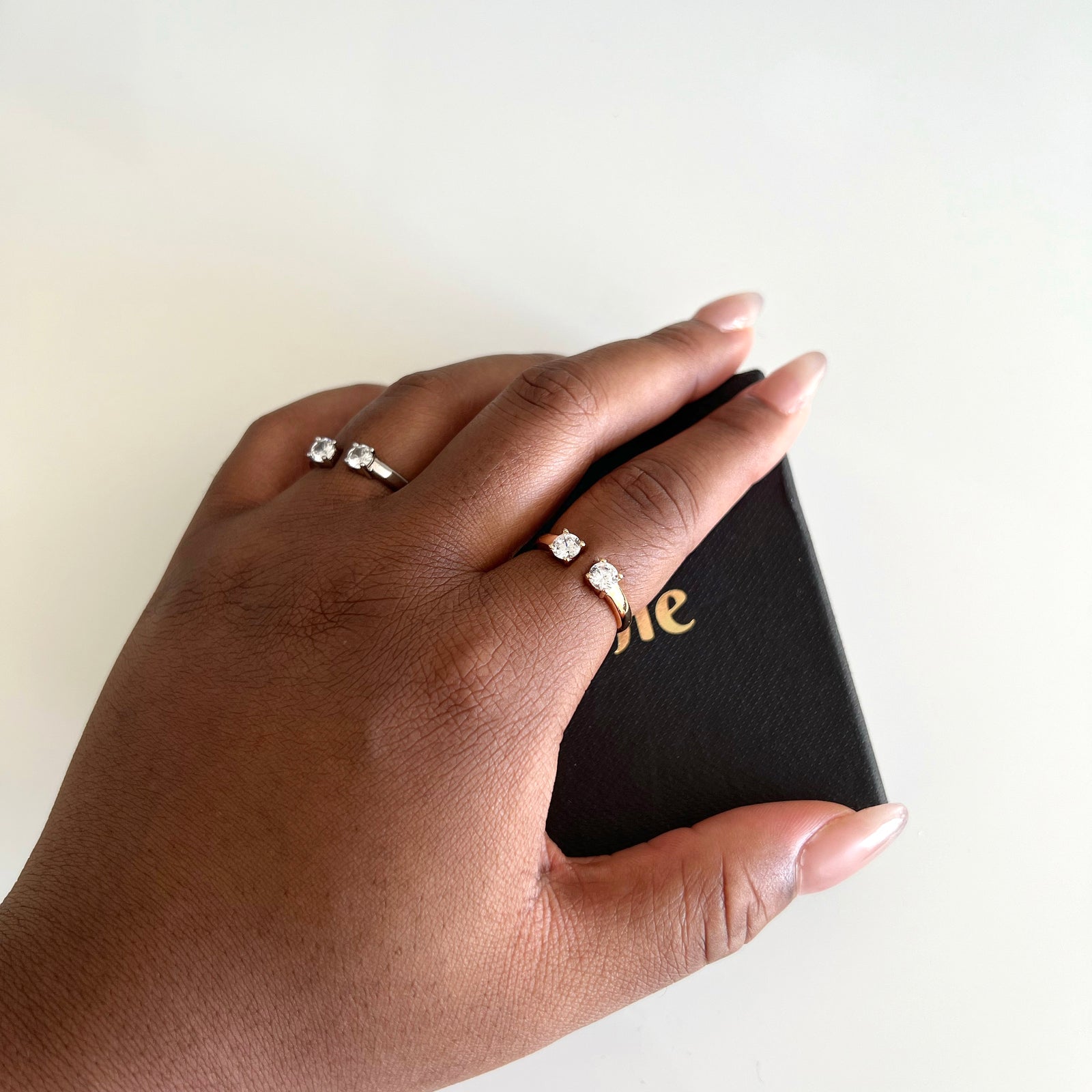 Don't know your ring size? And find it too much trouble to figure out what your ring size is? Then these adjustable rings are perfect for you! 
An Adjustable ring, also called open ring, is a ring with a little gap. The gap makes it possible to slightly and carefully bend the ring towards the perfect size. 
Why adjustable rings are a must have:
Many people don't know their ring size as it is not something you look at often unless you shop for jewelry online. On top of that, finding out your ring size is not the hardest job, however you must have the right tools and willingness to do so. See our size chart for tips on how to find your ring size.
Your ring size may differ during different seasons. Ever noticed that your rings are a little tighter in the summer than in the winter? This is caused by the heat which causes for your fingers to retain more water, which leads to swelling.
Another reason is that you might like to wear certain rings on different fingers on different days. Your ring finger obviously has a different size than your thumb so an adjustable ring would be perfect so you don't have to purchase rings in multiple sizes.
Not only are they perfect for if you don't know your ring size, but they are also the perfect gift since you probably do not know the ring size of someone else either.
Shop adjustable rings
---